ANNOUNCEMENTS
============================================
We have had 28,201 visitors to www.SouthHigh68.com.
============================================
Ten-Ten-Twenty-Twenty
It is going to happen, whether we get 10 people or 200.
The party is on!
SO WHY 2020? COULD IT HAVE SOMETHING TO DO WITH A SHARED BIRTHDAY?
You must be logged in to submit this survey. Please use the login box in the upper right corner.
| | |
| --- | --- |
| 1) | So what do you think of that? Give an answer and see what others have to say. |
50th Reunion Photos: Group V
Here's the fifth group of 50th reunion photos.
You can get to the latest batch through the "50th Reunion Photos" item on the menu, or just go HERE
Enjoy.
Elaine Claire Jamison 1934 - 2019
ELAINE CLAIRE JAMISON
April 29, 1934 - June 28, 2019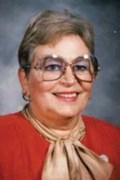 Elaine Claire Jamison born April 29, 1934 in Gloucester Massachusetts, the second of 5 siblings, graduating from high school with high honors and received a scholarship to Emmanuel College and received her Bachelors Degree in Spanish, received her Master's degree from Boston College in 1957.
She relocated to Bakersfield and joined the opening staff of South High School, in 1957. She taught Spanish and Russian, became Vice Principal and later Principal and retired in 1997.
She married Clarence Eugene Jamison in 1962 and had two sons Christopher and Craig. She was very active in the local community and involved with the Bakersfield Civic Light Opera and help found Stars Theater. She served on the Board of Garces Memorial High School and was very active in Our Lady of Perpetual Help Church.
Elaine passed away on June 28th and is survived by her husband Gene, her two sons, Christopher and Craig, three grandchildren Christopher, Elizabeth and Colin. She is deeply missed by all.
Published in Bakersfield Californian on July 14, 2019
Do You Enjoy the Great Outdoors? How About In a 4x4 Truck Camper?
The boys in the Reynolds family have been off-roading, one way or another, for most of our lives. Jeff and John prefer rock-crawling 4x4s and, more recently, 4x4 truck campers that get them back into the far reaches of barely accessible areas in our national park system. I prefer motorcycles (on and off road) and Polaris ATVs and UTVs. Our Jeep Rubicon and 4x4 F-250 are utility vehicles, primarily used to deal with the annual snow conditions here at 3500 feet in the Sierras.
Jeff, who went to BHS in 1959 as a sophomore, attended Long Beach State and became a successful musician in the LA area. He knew the Carpenters well at Long Beach and backed them up in one of their early groups. At that time Karen had not been discovered as a talented singer —she was just playing drums for the Carpenter Trio. Bro Jeff eventually auditioned for, and won the job as bass trombone player in the LA Philharmonic Orchestra, where he performed for the next 38 years. He has owned a number of 4x4 vehicles throughout the years, including various Jeeps and Land Cruisers. He is a frequent contributor to off-road websites. Jeff and I, along with other family members and friends, still sing together on a regular basis. .
John, who graduated from South High ten years after me, became a top studio musician in LA and was the principal (solo) horn player for the Hollywood Bowl Orchestra for 28 years. He recently retired from the music business. He has a great story but we will save that for another time. As Jeff mentions in the article, John is a fabricator, master welder and competitive driver of award-winning rock crawling 4x4's. He was one of the people who started the annual King of the Hammers event in Johnson Valley. He also once worked as a "wrench" at the local Bakersfield Yamaha shop when it was on Ming Ave. Whatever John does, he always seems to bring it to a world class level.
My other siblings, Robin (1972) and Jerry (1966), also graduated from South High. They are now deceased.
Recently, Jeff (Jefe), John, Jean and Krys went on a truck camper trip to Canyonlands National Park in Utah. The trip was not without its challenges, but they came out of it unscathed, for the most part. Jeff just sent me a link to his account of the journey so I thought it may be of some interest to a few of our readers. For you non-4x4 types, there are some great photos of the beautiful vistas at the park. At any rate, it's all free to view or not.
Here's the LINK.
You must be logged in to submit this survey. Please use the login box in the upper right corner.
| | |
| --- | --- |
| 1) | Comments? Have you ever done this kind of camping before? |
JOE SEAY | 1939-2019
Local wrestling icon built powerhouses at South, CSUB
BY RON STAPP rstapp@bakersfield.com
SUBMITTED PHOTO
Former South High and CSUB wrestling coach Joe Seay, left, with two-time Olympian and Porterville High coach Tim Vanni.
CALIFORNIAN FILE
In this 2004 photo, wrestling coach Joe Seay calls time during a Bad Boy Wrestling Camp at Liberty High. His U.S. athletes won three gold medals, a silver and a bronze in the 1996 Atlanta Summer Olympics.
SUBMITTED PHOTO
Coach Joe Seay with the 1982 NCAA Division II championship team. To see more photos, go to Bakersfield.com.
With a burst of energy and an inspiring personality to match, Joe Seay had the local and national wrestling community in a collective front head lock for more than four decades.
The former South High and Cal State Bakersfield coach collected wrestling championships at every stop, helping to mentor and change the lives of countless athletes along the way.
Seay's signature move and legacy will live on forever, despite his passing Thursday morning at his home in Paso Robles. Seay, 80, had battled a variety of health issues for some time.
"Joe had a way of just making you feel comfortable and making you feel like you knew him all the time," said Bill Kalivas, a two-time All-American wrestler at CSUB who went on to coach at Bakersfield College for 27 years. "He always had a kind word for somebody, no matter where he stopped, even when he met you for the first time, it was like he knew you."
Seay's connection with his athletes and his seemingly tireless effort and dedication to the sport he loved was paramount as he built powerhouse programs at South High in the mid-1960s, and later at Cal State Bakersfield and Oklahoma State.
"The thing that impressed me the most about Joe was he was in there wrestling with us," said Joe Gonzales, who won two NCAA Division II titles and a Division I national championship wrestling for Seay at CSUB in 1979-1980. "He was training right along with us, which motivated me. I was like wow, here's my coach in here battling with us and it's like, I want to wrestle for this guy."
Seay was born in Altus, Okla., but earned his wrestling stripes in Kansas, where he was a national Greco-Roman champion. He won a state title at Wellington High in Kansas and then was nationally-ranked at Kansas State before heading to California and starting a coaching career that eventually led to his induction into the Bob Elias Kern County Sports Hall of Fame in 1981.
"He put Cal State Bakersfield and South High School on the map," said Mike Stricker, president of the Coyote Club wrestling program and an assistant to Seay in his final season at South High. "Any time we would go to a tournament out of state, people would hear what school you're from and they'd say 'oh yeah, that's Joe Seay's school.'
"Part of (his success) was that wrestling was so new in our area, and he came out of just competing, and he had a wealth of knowledge compared to everyone else. He was so young. He was the type of guy who could look you in the eyes and tell you you could whoop the world. He believed in you, and got you to believe in him. We used to joke that he could have been a great car salesman or real estate agent and made a lot more money."
Seay compiled a 117-12-2 record in eight seasons at South, capturing five South Yosemite League titles and four Central Section championships, including three straight (1965-67), according to Central Californian sports historian Bob Barnett.
"He was one of the few people that was running spring and summer programs, and he'd have that room open and anybody and everybody would be in there wrestling," Stricker said. "The guy you'd be competing against in December and January would be in the room, and Joe would be teaching everybody. His theory was if my athletes are good enough to beat the competition, then so be it. Nowadays, you see coaches that don't want people in their room, they don't want to teach the competition."
When Seay was first hired at South High, he was still actively competing in wrestling events himself, something he continued to do well into his 40s, a fact that Stricker says prevented him from being paid so he could protect his amateur status.
Seay continued his success as Cal State Bakersfield's first wrestling coach, building a dynasty comprised primarily of local wrestlers and junior college transfers. The Roadrunners won seven NCAA Division II championships and had four Division I Top-10 finishes in his 12 seasons as coach. Seay coached 30 individual champions and 86 All-Americans at CSUB before taking a job at Oklahoma State.
"Coach Seay's impact runs deep in not only the tradition of our wrestling program and the Bakersfield wrestling community, but across the entire country," CSUB wrestling coach Manny Rivera said. "He is responsible for making Bakersfield one of the best areas across the nation and his accomplishments speak for themselves."
Seay won two Division I national titles at Oklahoma State, and then had international success, guiding national teams to world titles, and was an assistant on the 1992 U.S. Olympic team. Perhaps his biggest coaching victory came during the 1990 Goodwill Games when he guided Team USA to an upset of the Soviet Union in Seattle.
"Joe was a guy who didn't really try to push his style on you," said Gonzales, who qualified for the 1980 and 1984 Olympics. "He tried to add on to your own style of wrestling. He tried to improve what you already had."
Seay was also someone his athletes could count on off the mat.
"I think for me, and I think there were a number of us, he gave me a direction, he treated me fairly, there were times when I needed that push, needed that kick in the pants, and there were times he was willing to listen and understand," Kalivas said. "For me, I didn't really have a father figure, so from my own perspective of things, he presented a father figure that I tried to emulate in my coaching career. That I would hope that when it's looked back upon for myself, just like his career, it's not about the wins and losses, it's about the people you produce. And I think that's a bigger deal."
=============== End of Article ================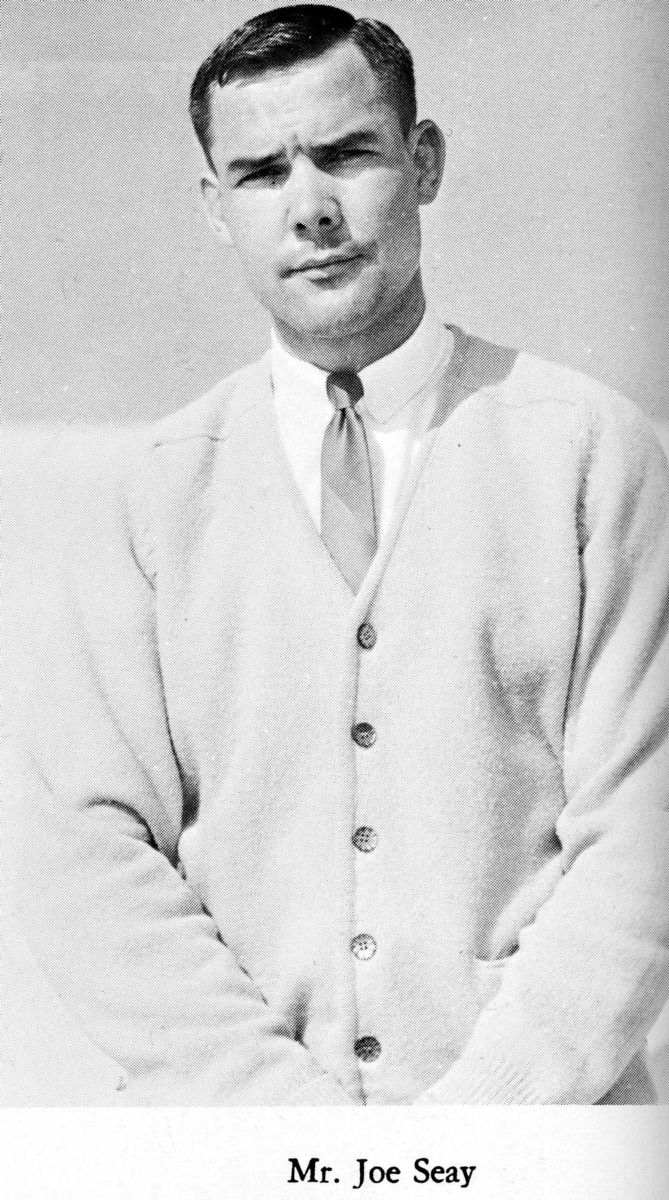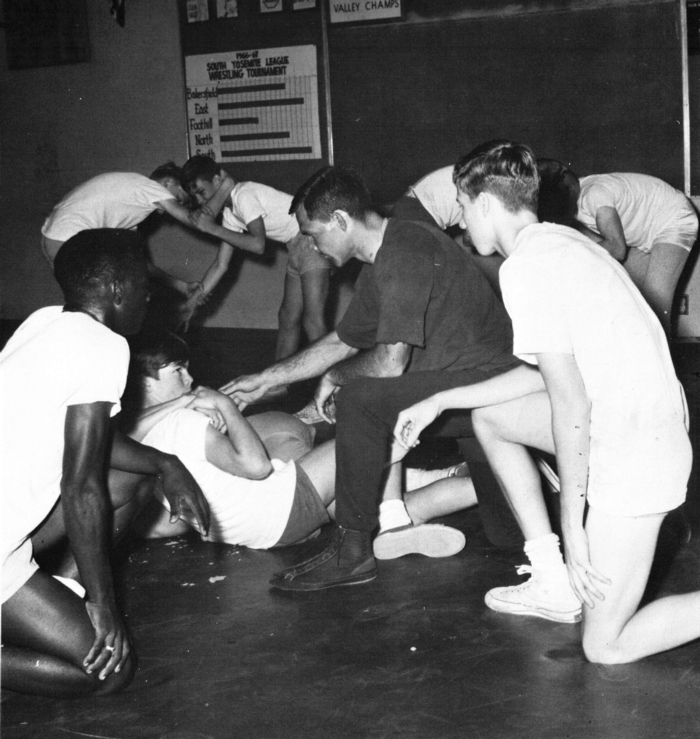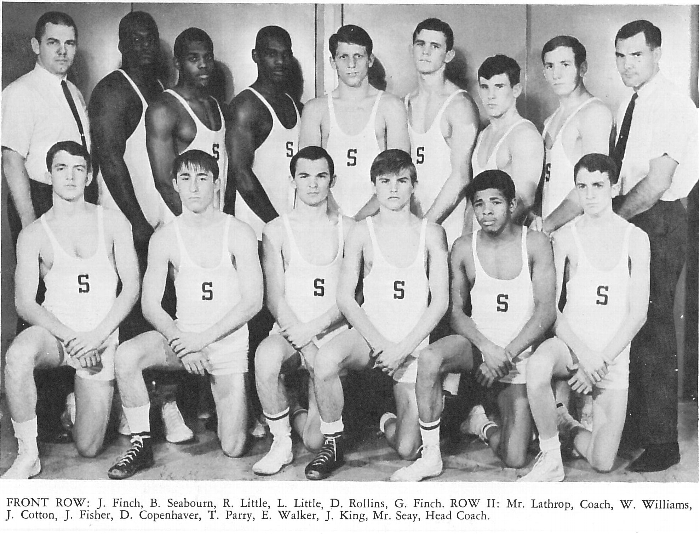 You must be logged in to submit this survey. Please use the login box in the upper right corner.
| | |
| --- | --- |
| 1) | Please feel free to leave a comment about Joe Seay here. |
Jeff Leong Took About 20 Photos at the 50th
Please check out his fine work HERE.
=======================================================